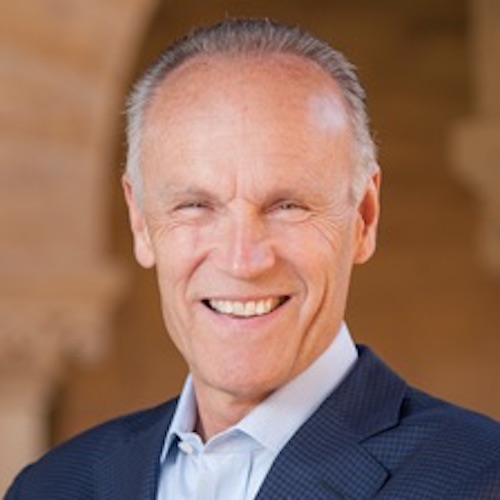 Steven Denning
General Atlantic
---
Steve Denning has been part of the General Atlantic team from the beginning and currently serves as Chairman. After Chuck Feeney founded the firm in 1980, Steve was hired as the second investment professional, to build a direct investment company with a singular vision of supporting entrepreneurs as they work to grow their businesses.
From the outset, Steve's mission has been to partner with strong growth companies led by exceptional management teams in order to help build their organizations into industry leaders. He has since helped to build General Atlantic into a leading global growth investment firm with 12 offices around the globe. In addition to his role as Chairman, Steve is a member of GA's Executive and Capital Committees. He also serves on the board of Engility, a GA portfolio company.
Steve joined GA after working at McKinsey & Company. He received an M.B.A. from Stanford Graduate School of Business in 1978. Prior to business school, Steve served for six years in the U.S. Navy, where he also earned an M.S. degree from the Naval Postgraduate School in Monterey, California. He received a B.S. from the Georgia Institute of Technology in 1970.
Steve is Chairman of the Board of Trustees of Stanford University and serves on the Board of Directors of The Nature Conservancy. He serves on the boards of the Bridgespan Group, the Council on Foreign Relations and Next Generation and is a Trustee Emeriti of both The Brookings Institution and the American Museum of Natural History. He is Emeritus Chairman of the Stanford Graduate School of Business Advisory Board and the National Parks Conservation Association. Steve was formerly a member of the board of the McKinsey Investment Office Advisory Council, the Advisory Board of the School of Economics and Management at Tsinghua University, the Board of Trustees of the Connecticut Science Center, the Georgia Tech Advisory Board and the boards of Georgia Tech Foundation Inc. and the Cancer Research Institute.