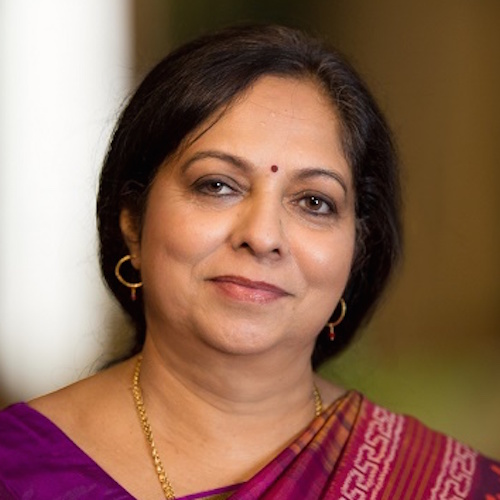 Kumari Shibulal
Sarojini Damodaran Foundation
---
Mrs. Kumari Shibulal is the Founder-Patron of the Sarojini Damodaran Foundation and The Advaith Foundation. The Sarojini Damodaran Foundation was set up in 1999 and the Advaith Foundation in 2004.
Under Mrs. Shibulal's leadership, the Foundations have gone from strength to strength. The Shibulals' love for children and vision to transform lives through education has led them to provide more than 5000 scholarships across Kerala and Karnataka under SDF and their program 'Ankur' under the Advaith Foundation has provided residential education to about 123 students at The Samhita Academy, of which she is a Trustee.
Mrs. Kumari Shibulal has also instituted the Akshaya Sree awards for organic farming in Kerala. Growing up in an agricultural background, organic farming is a matter close to her heart. Mrs. Shibulal is a graduate in Physics from the Kerala University and is actively engaged in philanthropic work which is spread across education, healthcare, maternal nutrition, pension schemes, organic farming and many others.