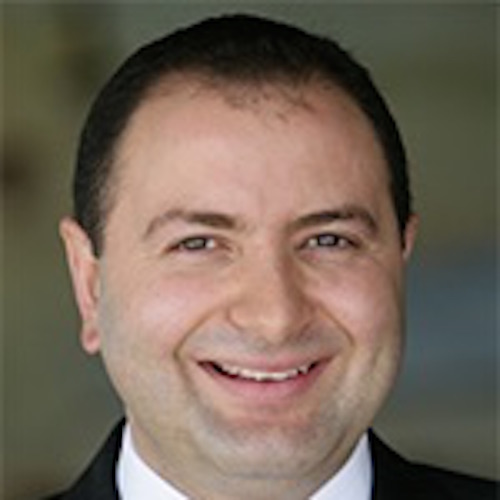 Rabih Abouchakra
Crown Prince Court of Abu Dhabi
---
Rabih Abouchakra is the founder and Managing Director of the Office of Strategic Affairs at the Crown Prince Court since 2009, providing socioeconomic thought leadership and strategic advisory. Previously, he was a Partner of Booz & Company based in the firm's Abu Dhabi office. Mr. Abouchakra served as the head of the "Organization and Strategy" practice in the Middle East focusing on public administration modernization, policy formulation, large-scale transformation, and economic planning. Prior to that Mr. Abouchakra was a Senior Associate Consultant at Bain & Company in Canada and the United Kingdom.
Mr. Abouchakra sits on the boards of Al-Qattara Investments Company and Al Bayt-Mitwahid Association. He is also a member of the advisory boards of INSEAD Abu Dhabi and University of Zurich Department of Economics.
Mr. Abouchakra co-authored three books: "Looking Ahead: the 50 Global Trends that Matters" (by Thinkers50, 2016), "Government for a New Age: The Transformation Agenda" (by Thinkers50, 2015), and "Leading Smart Transformation: A Roadmap for World Class Government" (by Palgrave, 2011), and a series of perspective papers and articles addressing emerging public sector strategic challenges.
Mr. Abouchakra holds an MBA from INSEAD, a Master of Telecommunication Engineering and a Bachelor of Electrical Engineering with Top of Class honors from McGill University in Canada. He was awarded a British Medal of Great Distinction in 1995.