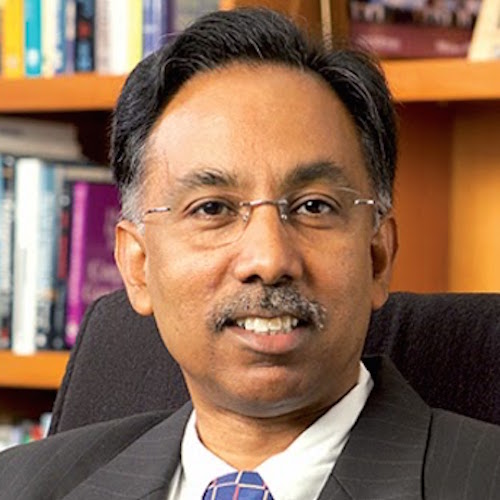 S. D. Shibulal
Infosys
---
S.D. Shibulal (Shibu) is the Co-founder, former Member of the Board and CEO of Infosys Ltd. Prior to becoming the CEO and Managing Director, Shibu served as the Chief Operating Officer from 2007 to 2011. Earlier, Shibu held a number of senior leadership roles including: Head of Worldwide Sales and Customer Delivery. From 1991 to 1996, Shibu had worked with Sun Microsystems in the US, where he led the team which designed and implemented Sun's first e-commerce application.
As a co-founder of Infosys, he was instrumental in the development of Infosys' Global Delivery Model, which helped set the stage for the company's evolution into a leading multinational business consulting and IT services provider. As the Chief Executive Officer, he focused on strengthening strategic partnerships with clients, increasing client relevance and evolving the company's business model towards achieving Infosys' vision of becoming the next generation global consulting and IT services corporation. Shibu Retired from Infosys on 31st July, 2014.
Beyond Infosys
Shibu has been promoting a number of projects under the umbrella of Innovations, a family office, incorporated in 2005-06. Innovations' vision is to build multiple sustainable platforms to execute the family's diverse interests in philanthropy and business. Kumari and Shibu have spearheaded exemplary initiatives in education, social welfare and sustainable development. Through The Advaith Foundation, Kumari has created The Samhita Academy - an empowering and replicable model for quality education that provides unique opportunities to underprivileged children.
The Sarojini Damodaran Foundation – a charitable trust operated by Kumari and family since 1999 –has created positive social impact through assistance to underprivileged children for higher education, promoted organic farming by instituting awards, assisted critical cardiac care for children and pension projects, and promoted artists. Most recently, Shibu has been engaged in setting up Axilor Ventures – a business accelerator to provide infrastructure, mentoring and capital for high-impact, India-focussed start-ups.
Professional Affiliations
Trustee of the Infosys Science Foundation - a not-for-profit trust set up by Infosys.
Member of the Board of Trustees of Boston University. He is also a member of the Metropolitan College Dean's Advisory Board of Boston University.
Member of the World Economic Forum's Global Agenda Council on Emerging Multinationals.
Chairman of the Board of Governors of the Information and Communication Technology
Academy of Kerala.
Chairman of the Tamara.
Member of the Board of Governors of Indraprastha Institute of Information Technology, Delhi
Member of the Board of Managers of Haverford College
Education
Shibu holds a Master's degree in Computer Science from Boston University and a Master's degree in Physics from the University of Kerala.