Technology is driving new opportunities for transparency, optimization, and individualization that were previously inconceivable. In the rise of the digital era, it is critical that we capture these opportunities by redefining the framework guiding the capitalist system.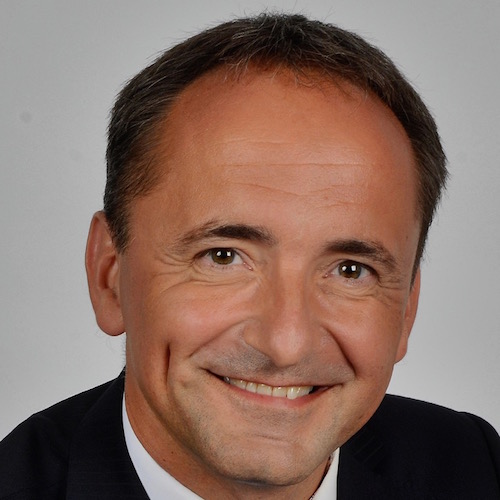 Jim H. Snabe
SAP
---
Business Experience
Masters degree in Operational Research, University of Aarhus, Denmark.
Former co-CEO of SAP AG. Non-executive board member at Siemens AG (D), Allianz SE (D), SAP SE (D), A.P.Moller Maersk (DK) and Bang & Olufsen A/S (DK). Member of the Board of Trustees at World Economic Forum. Adjunct Professor at Copenhagen Business School.
Jim Hagemann Snabe has developed his career through 24 years of service in the IT industry. He started his career as a Trainee in SAP AG in 1990. Throughout his career Jim has had leadership roles at SAP and IBM, leading consulting-, sales- and product development organizations. He was appointed member of the Executive Board Member of SAP in 2008 and co-CEO of SAP AG in 2010 alongside Bill McDermott.
In 2014 Jim decided to leave the role as executive and leverage his digital experience to help accelerate the digital transformation of society and global non-IT companies.
Leadership Engagements
In his capacity as a global business leader Jim is involved in a number of activities focused on societal progress and the role of business in society. As co-CEO Jim was instrumental in driving the strategic development of SAP towards a more sustainable and responsible role in society. As a result of the efforts SAP was ranked the most sustainable software company in the world by the Dow Jones Sustainability Indices in 2013 and 2014. In addition, Jim is engaged in the Society for Progress efforts lead by Professor Subi Rangan, INSEAD.
To further strengthen his commitment to improve the state of the world, Jim Hagemann Snabe joined the World Economic Forum in 2014 as Foundation Board member and Chairman of the Center for Global. Jim is actively engaged in efforts related to the digital transformation of business and society. The efforts bring together policy makers, business leaders and leaders in society to understand current issues and shape a better and more sustainable future. In addition, Jim Hagemann Snabe has been involved in projects related to the digital future of Europe driven by the European Commission.
Jim Hagemann Snabe is actively sharing his experience and knowledge in public speeches, faculty participation in board and executive leadership programs and through mentorships of young executives. Jim Hagemann Snabe is academic contributor to and member of the Board Leadership Society in Denmark, and he is involved in developing and delivering a new executive leadership development program at Copenhagen Business School. In 2016 Jim was appointed Adjunct Professor at Copenhagen Business School.