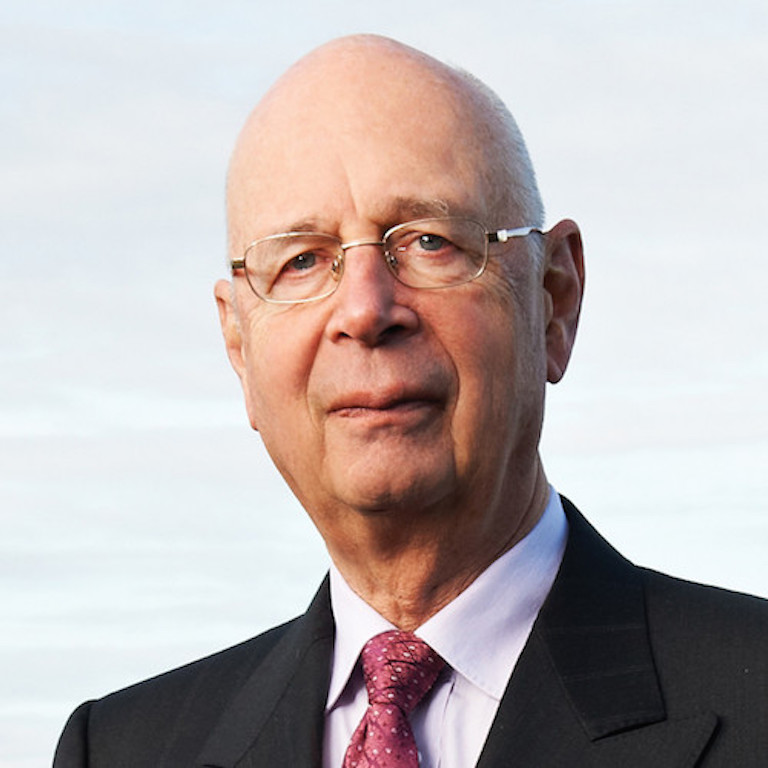 Klaus Schwab
World Economic Forum
---
Professor Klaus Schwab was born in Ravensburg, Germany in 1938. He is Founder and Executive Chairman of the World Economic Forum, the International Organization for Public-Private Cooperation, which is best known for its Annual Meeting taking place in Davos. The Forum engages the foremost political, business and other leaders of society to shape global, regional and industry agendas. It was established in 1971 as a not-for-profit foundation and is headquartered in Geneva, Switzerland. It is independent, impartial and not tied to any special interests.
In 1998, with his wife Hilde, he created the Schwab Foundation for Social Entrepreneurship, which seeks to identify, recognize and disseminate initiatives in social entrepreneurship that have significantly improved people's lives and have the potential to be replicated on a global scale. The Foundation supports a network of over 350 social entrepreneurs around the world.
In 2004, with the financial contribution received as part of the Dan David Prize, he established a new foundation: the Forum of Young Global Leaders (for leaders under 40). Seven years later, in 2011, he created the Global Shapers Community (for potential leaders between the ages of 20 and 30). The purpose of the two foundations is to integrate young people as a strong voice for the future into global decision-making processes and to encourage their engagement in concrete projects that address social problems.
The Forum employs over 600 people, with its headquarters in Geneva, Switzerland, and additional offices in New York, Beijing and Tokyo.
An engineer and economist by training, Professor Klaus Schwab holds doctorates in Economics (summa cum laude) from the University of Fribourg, in Engineering from the Swiss Federal Institute of Technology, and a Masters of Public Administration from the Kennedy School of Government at Harvard University. In 1972 he became one of the youngest professors on the faculty of the University of Geneva. He has received numerous international and national honours.
In addition to his academic career, Professor Klaus Schwab has drawn business experience as a former member of the board of large companies. He also served at the United Nations as a member of the UN Advisory Board on Sustainable Development and as the vice-chairman of the UN Committee for Development Planning.
Professor Klaus Schwab lives in Geneva, Switzerland. He has a son and a daughter.